Kemarin malam,
Building Sustainability Awards
yang diadakan untuk ketiga kalinya akhirnya mengumumkan pemenang untuk 15 kategori yang berhasil meraih keunggulan inovasi pada prestasinya dalam menanggapi lingkungan.
Berikut list pemenang untuk seluruh kategorinya,
Sustainable Building of the Year, Largest Project: Feilden Clegg Bradley – Heelis Building
Sustainable Building of the Year, Small Project: Scott Wilson incorporating Cameron Taylor and Helionix Designs – The Pines Calyx
Best Housebuilder of the Year: Berkeley Group
Sustainable Engineer of the Year: Arup
Sustainable Architect of the Year: Architype
Sustainable Client (or Developer) of the Year: British Land
Sustainable Development of the Year: Aspire Defence Capital Works – Project Allenby/Connaught
Sustainability Champion Award: Trevor Butler, Building Design Partnership
Innovative Technology Award: Bovis Lend Lease
Sustainable Consultant of the Year BioRegional Consulting
Sustainable Contractor/Construction Manager of the Year: Skanska
Building 99% Campaign Award for Refurbishment: Parity Projects
Best Sustainability Initiative for the Public Sector Aspire Defence Capital Works - Project Allenby/Connaught, Aldershot and Salisbury Winner
Best Sustainable Business Practice: Kingspan Insulated Panels
Sustainability Leadership Award: David Strong
Berikut beberapa image proyek Heelis Building yang menerima penghargaan Sustainable Building of the Year - Largest Project.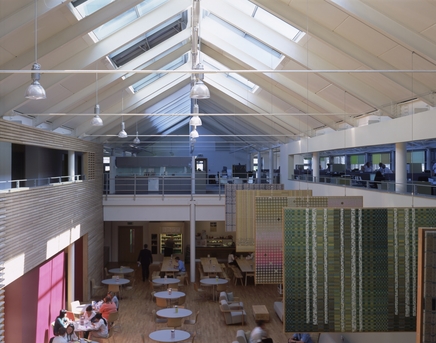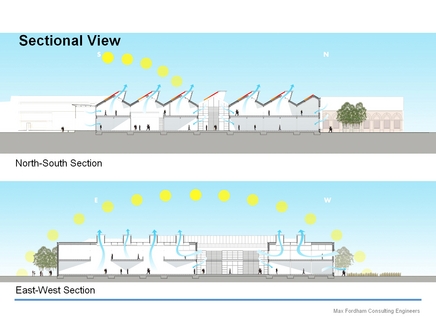 Architype
berhasil meraih penghargaan untuk kategori sustainable architect. Biro yang berlokasi di UK ini telah berpengalaman lebih dari 20 tahun dalam industri arsitektur hijau. Proyek-proyeknya memperlihatkan bagaimana biro ini memang inovatif dalam pengolahan arsitektur berwawasan lingkungan, pengolahan material serta riset yang mendalam.
Via
myninjaplease
Via
Building